Are you a new patient at Physical Therapists NYC? Read on to learn more about getting ready for your initial visit and starting treatment.
Explore Physical Therapists NYC Clinic Locations
What to Expect at My First Physical Therapy Visit?
During your initial visit, you will meet with your physical therapist and discuss when you first started feeling pain, how the injury occurred, your overall health, and previous surgeries. Your therapist will then perform a first examination to discover any postural defects and musculoskeletal imbalances, which will include muscle length and strength testing, joint mobility tests, and soft tissue integrity tests. Following the examination, a specific treatment plan will be designed for you based on your diagnosis and goals.
Then, to help with your recovery, we will design a home workout program that includes specific exercises you can perform on your own. Your physical therapist will go over each exercise with you and make sure you understand how to do it correctly. Finally, you will meet with a member of our administrative staff to make sure your treatment plan fits within your schedule. This is the extent of the care for this visit. Your next appointment will be for a complete treatment session.
What Insurance Plans Do You Accept?
We accept almost every major insurance plan. Please contact us at (212) 386-7979, and we will gladly verify your insurance before your first appointment.
New Patient Forms
You can spend less time filling out paperwork at our offices by finishing your form beforehand. Before your first appointment, fill out the paperwork at your convenience.
Downloading and filling out the following form beforehand can help you get started even faster on your first visit.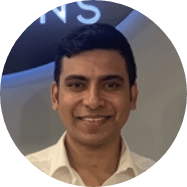 Dr. Hetarth Kapadia is a licensed physical therapist that has extensive experience working with orthopedic, neurological, and cardiovascular patients, bringing a wealth of knowledge and expertise to the practice.
Dr. Hetarth Kapadia received his Bachelor's degree in physical therapy from S.B.B. College Of Physiotherapy and his Master's degree in Kinesiology from California Baptist University, Riverside, California, with a major in Exercise Science.
Dr. Hetarth is now pursuing his Doctorate in Physical Therapy at Touro College in New York. Before becoming a part of our practice, he worked in New York at various outpatient clinics where he dealt with patients with musculoskeletal and orthopedic disorders.
More about Dr. Kapadia