Physical therapy is a standard treatment for chronic neck pain. The goal of PT is to reduce pain and stiffness as well as build strength and flexibility in the neck through exercises. The exact methods and practices used in physical therapy can vary depending on the person's needs and the severity of their condition. The duration of the treatment plan will also depend on the individual's progress and goals.
What is Neck Pain?
The answer to this question may seem obvious, but if you ask two different people to describe their neck pain, you're likely to get two different answers. Common neck pain symptoms include:
Stiffness
Stabbing or sharp localized pain
Achy all over
Radiating pain shooting through neck and into back or arm
Difficulty lifting objects
Headaches
Decreased mobility or "frozen" neck
Muscle spasms or twitching
Pain that increases over time
Making it even more complicated, you may experience one or several of these neck pain symptoms and they can be persistent and chronic, or your symptoms can be acute and come and go.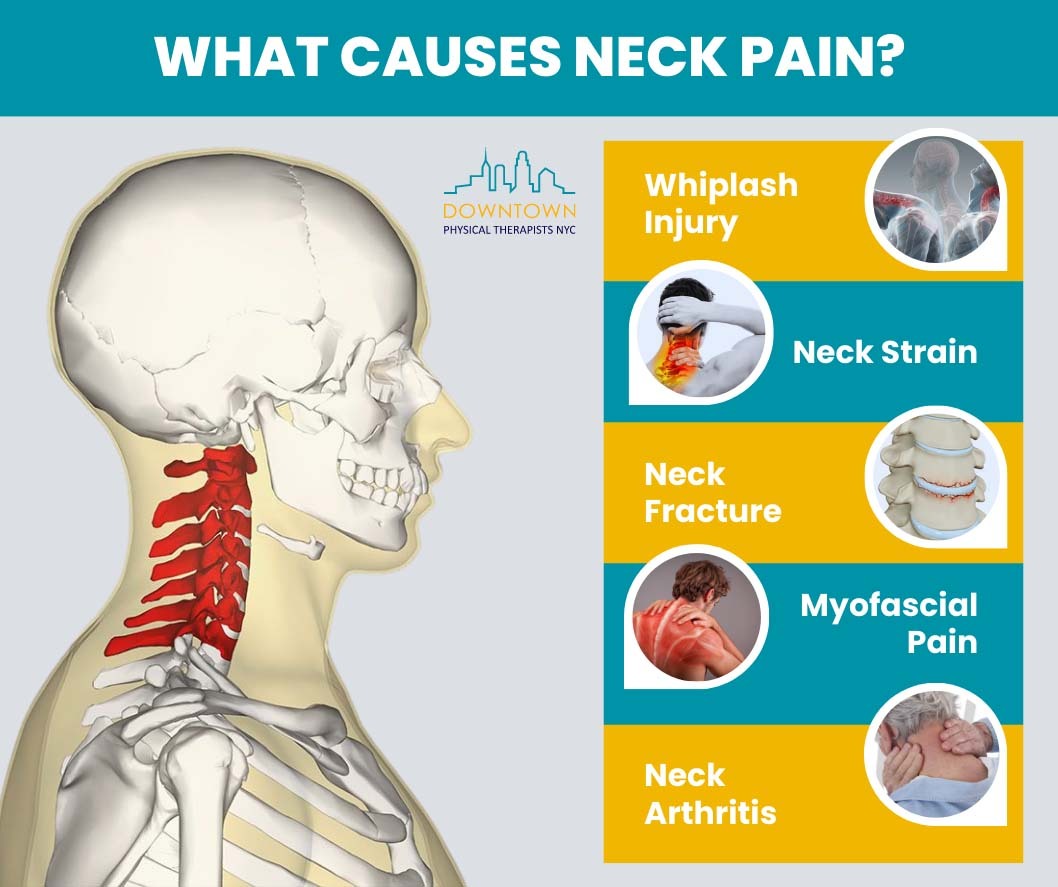 Goals of Physical Therapy for Neck Pain
The goals of physical therapy for treating neck pain include:
Improving range of motion: Physical therapy can help increase flexibility and mobility in the neck which can help increase range of motion movement and reduce stiffness.
Reducing inflammation: Physical therapy can help reduce inflammation in the neck by gaining movement while reducing pain and encouraging blood flow.
Managing pain: Physical therapy uses massage, heat/cold therapy, and exercises to strengthen the neck muscles that reduce pain and discomfort in the neck.
Strengthening neck muscles: Physical therapy can help strengthen the muscles in the neck, which can help improve posture, reduce pain, and prevent further injury.
Overall, physical therapy for neck pain is a non-invasive method of managing pain. It improves the range of motion, reduces inflammation, and strengthens the neck muscles.
Our Patient-First Approach to Neck Pain Relief
Many people suffer with neck pain at some point in their lives when there's no reason to suffer at all. Physical therapy at Downtown Physical Therapist NYC is a wonderful solution to acute and chronic neck pain. We always put our patients first, which will be evident from the moment you walk in the door.
Our clinic is designed to be welcoming and comfortable for everyone. We want you to have the best physical therapy experience possible which means using state-of-the-art equipment, having a caring and skilled staff, and making you our priority.
Just as neck pain is different for each person, effective treatment plans need to be customized and personalized. We take the time to work with you, get to understand your pain and limitations, and to assess your physical abilities. Then we pull from different physical therapy disciplines to create a plan that you will be able to follow and will give you personalized relief from your neck pain
.
You Are Our Priority
Let our staff prove to you how we focus on your individual needs from the moment you walk in the door. We are on your side and want to help you get back to enjoying life and being able to move with comfort and confidence. It is possible and we'll help you get there.
Clients Testimonials
Great visit. Focused on whole body. Gave great home therapy options.
LD
Amazing, very professional as well as efficient. The wait was very little, got to see the Dr. before my time.
MB
Why Choose Downtown Physical Therapist NYC
Physical therapy is one of the most common and most effective ways to manage neck pain. If you have neck pain and are looking for the "best physical therapist near me" and if you're in the NYC area, we're happy to tell you you've found us. Unlike many others, we use a two-pronged approach to helping you recover from neck pain.
Step One. We focus on relieving the pain and stiffness you're currently experiencing. There are several different approaches to this, and your individual treatment plan may use massage, modalities, state-of-the-art equipment, or gentle movements and exercise.
Step Two. When your pain is reduced and you have more flexibility, we'll start working together to find an exercise program that is customized to your comfort, strength, and mobility situation. Together we'll work to improve strength in your neck and surrounding muscles so you can avoid future episodes of neck pain or recover more quickly.
In addition to our therapeutic approach to neck pain, we consistently rank among the top physical therapists in New York for several reasons.
Natural treatments for neck pain without drugs or surgery
State-of-the-art equipment
Convenient location in the heart of the financial district
Same day appointments
Kind and caring staff
Complete gym with full range of equipment
Results-based treatment plans
Customized care where the patient comes first
Our Physical therapists NYC
Our patients travel from all over New York City to visit our state-of-the-art pain relief center because they know that we understand the recovery process from A to Z. Our equipment and pain management techniques are totally holistic and patient-centered. We know and understand the difficult process after an accident and this is why we have helped countless from our area.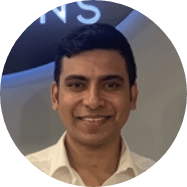 Dr. Hetarth Kapadia, PT
Physical Therapist
"My knee pain is Feeling way better thanks to PT. Dr. Kapadia made my situation Feel so simple! I'll be back!"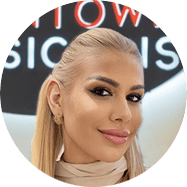 Enrica Sosa, NCBTMB
Physical Therapist
"Enrica Sosa is amazing! Extremely knowledgeable and attentive to your pain and recovery. Highly recommend!"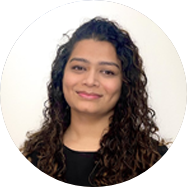 Dr. Nidhi Patel, PT
Physical Therapist
"I'm better than I was before thanks to Dr. Patel's guidance and professionalism. I'll highly recommend her to all my family and friends."
Physical Therapy Options for Neck Pain
Because we firmly believe that each patient is unique, we have varied treatment plans and often use a combination of therapy techniques to get the best results. Some of your treatment plans may come from different therapy disciplines, which gives you a more dynamic recovery approach.
Read more: How to Crack Your Neck and Relieve Muscle Tension?
Physical Therapy for Neck Pain
When you're suffering with neck pain, the goal of physical therapy is to first relieve stiffness and pain. Then, through the use of exercise and stretching techniques, you will improve strength and overall fitness to support your neck muscles and spine in the future. You will be given exercises you can do on your own and at home to create a lasting approach to neck health without pain.
Manual Therapy for Neck Pain
Integrative manual therapy is a hands-on approach to treating your neck pain and the surrounding area. A whole-body philosophy helps pinpoint the cause of your issues and devise ways to accommodate daily aches and limitations. Massage is often a part of manual therapy for neck pain relief.
Connect with our office today to schedule an appointment to discuss your symptoms and to determine what approach is best for the treatment of your neck pain. The appropriate diagnosis and treatment plan will help you find relief in the present and avoid neck pain issues in the future.
Schedule A
Consultation For Neck Pain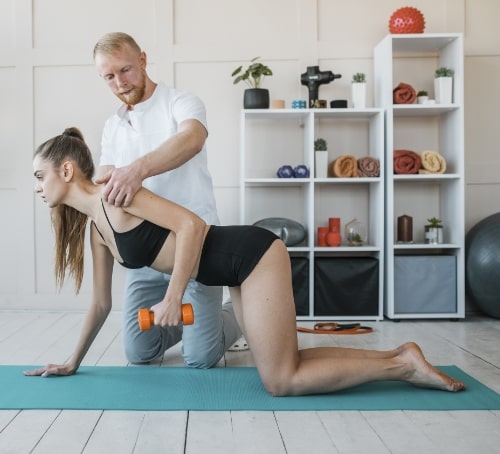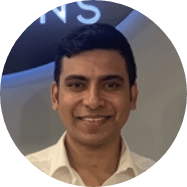 Dr. Hetarth Kapadia is a licensed physical therapist that has extensive experience working with orthopedic, neurological, and cardiovascular patients, bringing a wealth of knowledge and expertise to the practice.
Dr. Hetarth Kapadia received his Bachelor's degree in physical therapy from S.B.B. College Of Physiotherapy and his Master's degree in Kinesiology from California Baptist University, Riverside, California, with a major in Exercise Science.
Dr. Hetarth is now pursuing his Doctorate in Physical Therapy at Touro College in New York. Before becoming a part of our practice, he worked in New York at various outpatient clinics where he dealt with patients with musculoskeletal and orthopedic disorders.
More about Dr. Kapadia