Back pain is estimated that up to 80% of the population at some point in their lives. It is the main cause of disability worldwide, preventing individuals from enjoying their everyday lives and working. No matter what is bothering you, whether it's sprains, back strains, or more severe conditions or injuries like sciatica, degenerative disk disease, or a spinal fracture, Downtown Physical Therapists NYC is here to help. The highly skilled physical therapists will create a comprehensive recovery plan, and utilize cutting-edge treatment techniques and a hands-on approach to rehabilitation, ensuring the best physical therapy outcomes.
Relieve the Pain in Your Back with Physical Therapy
Your back is a complex system of bones, joints, ligaments, and muscles. Back pain might be triggered by something traumatic, such as an injury, or it can be caused by simply lifting incorrectly. The causes are vast and varied, but the good news is that most back pain improves with rest and at-home care. Physical therapy back exercises at our offices will help you achieve an even better outlook.
Meeting with one of our top-rated back pain specialists at Physical Therapists NYC is one of the best steps you can take to prevent back pain and recover from back injuries. Our goal is not just to help you recover from back pain, but also to develop a back physical therapy approach that will help you avoid future injuries and discomfort.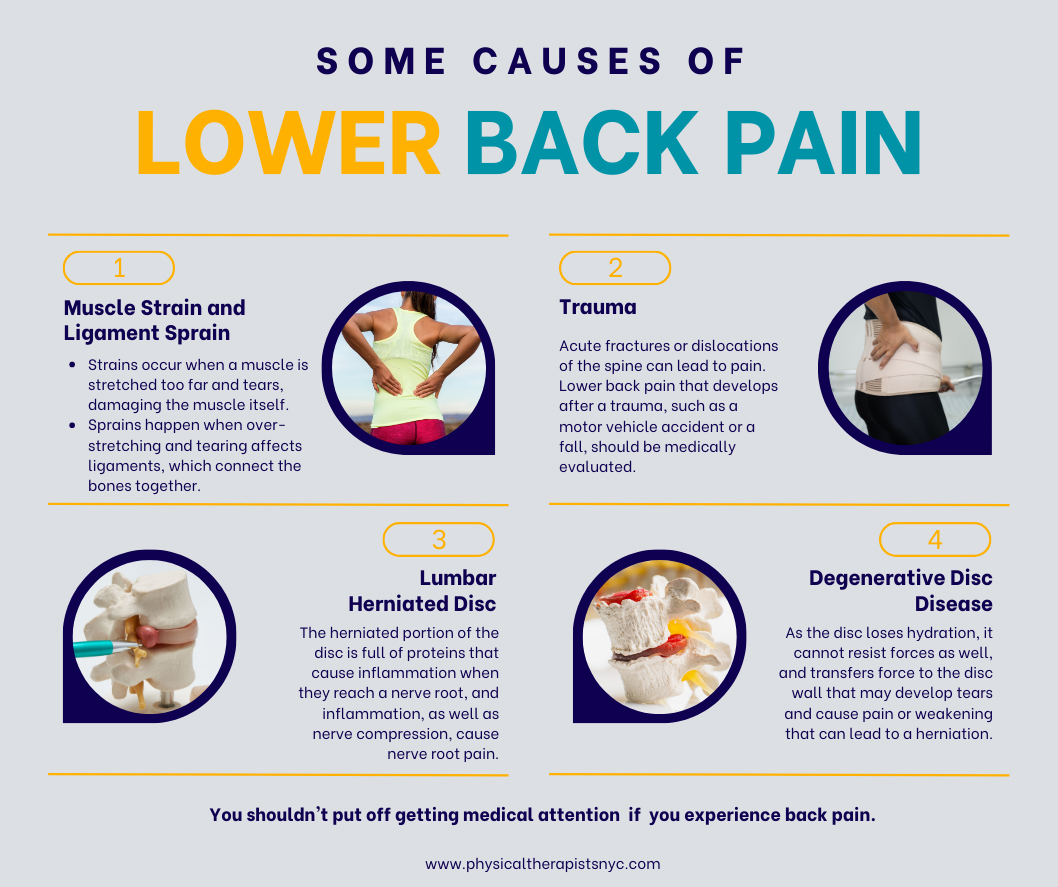 Physical Therapy for Lower Back Pain
Back pain affects people of all ages all over the world, with low back pain being the most frequent complaint. There are numerous causes of low back pain, some of which are more common than others. Some of the more common causes include:
Trauma
Strains and sprains
Pregnancy
Sciatica
Deformity
Osteoarthritis
Compression fractures
Spondylolisthesis
Herniated disc
Degenerative disc disease
Facet joint dysfunction
Sacroiliac joint dysfunction
Spinal stenosis
No matter what the cause, lower back physical therapy is often a front-line approach that yields excellent results. Our medical doctors begin by assessing each patient's symptoms in order to determine the specific intricacies of their pain and pinpoint the area of injury or concern.
Creating tailored physical therapy exercises for lower back pain is the most effective way to provide lasting relief, greater flexibility, and strength. Our best physical therapists can help you resume normal activities more quickly and set you up with a treatment plan that will help you avoid future back pain by customizing the approach. The key is our commitment to treating each patient as an individual and to providing personalized care.
Read more: Dorsalgia: What Is It and How Do I Treat It?
Sharp Stabbing Pain in Lower Left Side of Back
Tips To Reduce Lower Back Pain During Menstruation
Clients Testimonials
Dr. Yadav was fantastic! She listened carefully to my history and performed a thorough evaluation and recommended some stretches and strength routines that would help my back issue. Nice doc; straight forward, efficient, and friendly.
SS
As a physician I can say that I'm thoroughly impressed by the quality of care. This is the highest level of physical therapy for back pain and herniated disc. Keep up the great work !!!
DK
How Will Physical Therapy Exercises Help My Lower Back Pain?
While each patient's treatment plan will be unique, including physical therapy for lower back pain, there are certain common exercises that you may be asked to perform.
These lower back physical therapy exercises have proven results and are part of an effective treatment plan:
Bridges
Knee to chest
Press-up back extensions
Downward dog
Bird dogs
Pelvic tilts
Lower back rotational stretches
Core strengthening
Crunches
Lateral leg lifts
Cat stretches
Child's pose
Some of these low back exercises may not be for the low back at all. This is due to the fact that strengthening your core, legs, and other parts of your back can all benefit your lower back.
The best approach considers the full body and strives to create a treatment plan that entails:
Promoting overall strength and flexibility
Relieving pain, excessive back pressure, and burdens
Teaching you how to maintain your back healthy in the long run
Physical Therapy for Upper Back Pain
While low back pain gets a lot of attention, it is far from the only type of back pain. Many people also have upper back pain. Again, there are numerous causes, but some of the most prevalent upper back pain causes are:
Poor posture
Improper lifting technique
Overuse
Accident or injury
Herniated disc
Arthritis
Compression fractures
Excessive coughing or respiratory illness
Spinal deformity
Fibromyalgia
Tension
As people spend more time in front of a screen, hunching over a computer causes increased upper and mid-level back pain. Training yourself to use proper posture when working on a computer, sitting at a desk, and driving will help a lot with this sort of back pain. Physical therapy can help you in retraining your body to feel at ease sitting correctly, allowing it to be an automatic response.
Upper back, neck, and arm strengthening exercises can also help to alleviate upper back pain. Our physical therapy team will carefully evaluate your pain complaints, determine your diagnosis, and then create a personalized treatment plan that will include physical therapy exercises. Our goal is to provide our patients with as much relief as possible straight away and then work on a long-term plan that will help them avoid future episodes of back pain.
How Long Will Back Physical Therapy Treatments Last?
Physical therapy sessions usually take place two to three times a week and last between 30 and 60 minutes. The length and frequency of your sessions will depend on your condition and the recommended course of treatment.
The whole process may take weeks or even months. Only your doctor can provide a precise estimate for your specific case. After completing the physical therapy program, you can reevaluate your degree of pain and determine whether you wish to seek additional options.
It could be appropriate to stop the rehab program if all of your goals have been achieved, the pain has subsided, or you have resumed your prior level of activity and functional mobility. Furthermore, if your progress has halted or your condition is worsening, it may be appropriate to stop your rehab and seek alternative treatment.
What Are the Benefits of Physical Therapy for Back Pain?
Physical therapy can be an effective treatment option for back pain. Some of the benefits it can bring include:
Pain relief by using techniques such as massage, heat and cold therapy, and electrical stimulation.
Improved flexibility and mobility by using exercises that target specific muscle groups and joints.
Increased strength of the muscles that support the spine, which can reduce the risk of future back injuries.
Improved posture to promote proper alignment and prevent back pain.
Education and self-management to help you prevent future injuries and manage your symptoms.
Non-invasive treatment which helps avoid the need for surgery or medication.
Overall, physical therapy can be a safe and effective treatment option for back pain and can help to improve the quality of life for those suffering from this problem.
Don't let back pain decrease your quality of life. The solution is to seek professional lower back pain treatment. You can get advice from a back pain expert on activities that can help relieve back pain and prevent flare-ups. Connect with our office today to schedule an appointment or a consultation and begin the process of relieving your back pain immediately.
Schedule A
Consultation For Back Pain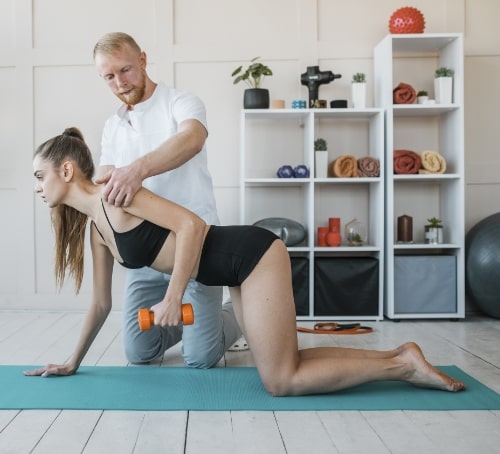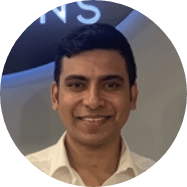 Dr. Hetarth Kapadia is a licensed physical therapist that has extensive experience working with orthopedic, neurological, and cardiovascular patients, bringing a wealth of knowledge and expertise to the practice.
Dr. Hetarth Kapadia received his Bachelor's degree in physical therapy from S.B.B. College Of Physiotherapy and his Master's degree in Kinesiology from California Baptist University, Riverside, California, with a major in Exercise Science.
Dr. Hetarth is now pursuing his Doctorate in Physical Therapy at Touro College in New York. Before becoming a part of our practice, he worked in New York at various outpatient clinics where he dealt with patients with musculoskeletal and orthopedic disorders.
More about Dr. Kapadia