Occupational Therapy For Strength & Mobility
Our occupational therapist from from our luxurious clinic in the Financial District of Downtown Manhattan put our patients first. Whether you were in an accident, developed long term chronic pain, or your overall fine motor skills have just diminished we are able to help. Occupational Therapy can help you to strengthen and regain the mobility in your hands, arms, legs, and feet. We have developed a customized pediatric occupational therapy for children and teenagers.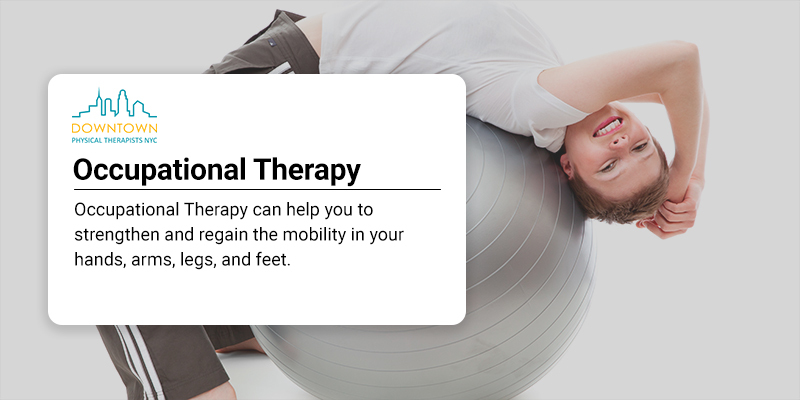 Just minutes away from Soho, Tribeca, Lower Manhattan, and Greenwich Village, the top Occupational Therapist in NYC are waiting for you to call today.