Home > Therapist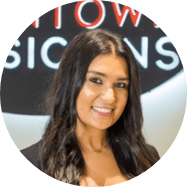 Dr. Reema Parikh, DPT
Physical Therapist
"Dr. Parikh is amazing! Extremely knowledgeable and attentive to your pain and recovery. Highly recommend!"
Dr. Reema Parikh
Reema Parikh received two bachelor's degrees from Long Island University and Touro College, and graduated as a Doctor of Physical Therapy from Touro College in 2013.
She received an award for excellence in research and has taught a course for the national physical therapy licensing board exam. Dr. Parikh has a passion for helping patients on their health journey; she is experienced in all ages and care of patients, ranging from pediatric care to geriatric care.
She has hosted live and virtual workouts for varying levels of physical activity, incorporating mobility and strength segments. Dr. Parikh also received skilled training in pelvic floor physical therapy and pediatric care.
Specialties:
Education and training:
Touro College and University System, New York, Doctor of Physical Therapy
Long Island University (Bachelor's)
Awards and publications:
Excellence in Clinical Research in Physical Therapy, 2013
CLIENTS TESTIMONIALS
Love the office. Everyone is amazing. Doctor Parikh is very attentive and knowlegable - highly reccomended.
Patient
Great energy, fun session, feeling more capable & knowledgable about my care, plus I got a good workout.
Patient